# Setup other S3 compatible storage as file repository
Instructions how to setup another S3 compatible storage like minio as file repository.
# Pre-requirements
You need the connection settings like url, bucket, region, access key id and secret access key.
# Setup Guide
This guide will walk you through the general setup in the settings.yaml, before it helps you to configure it in psono.
# General settings
Whitelist file repository type
Whitelist other s3 storage as allowed file repository types by adding other_s3 to ALLOWED_FILE_REPOSITORY_TYPES in the settings.yaml like:
ALLOWED_FILE_REPOSITORY_TYPES

:

 

[

'azure_blob'

,

 

'gcp_cloud_storage'

,

 

'aws_s3'

,

 

'do_spaces'

,

 

'backblaze'

,

 

'other_s3'

]



Restrict URLs
For security purposes you should restrict which URLs will be accessed / used with the file repository e.g.
ALLOWED_OTHER_S3_ENDPOINT_URL_PREFIX

:

 

[

'https://minio.example.com'

,

 

'https://otherminio.whatever.com'

]



Restart the server afterward. If you were already logged in, you need to logout and login again.
# Configure the file repository
Login to Psono

Go to "Other"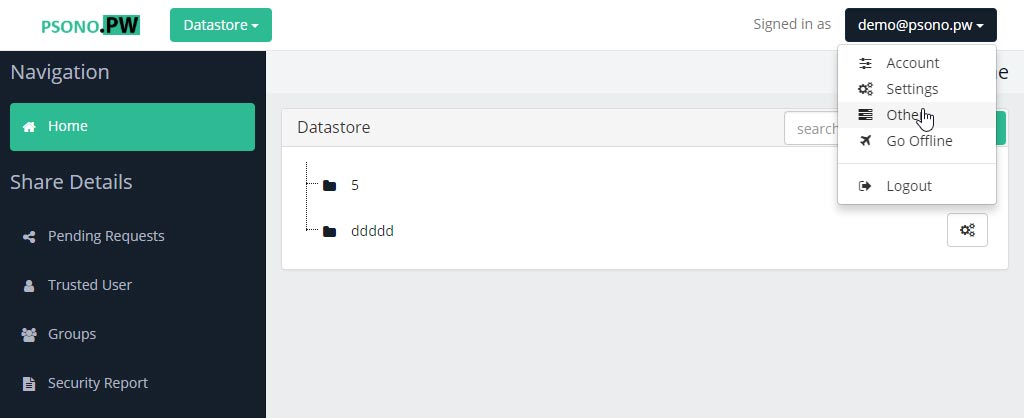 Go to "File Repositories" and click "Create new file repository"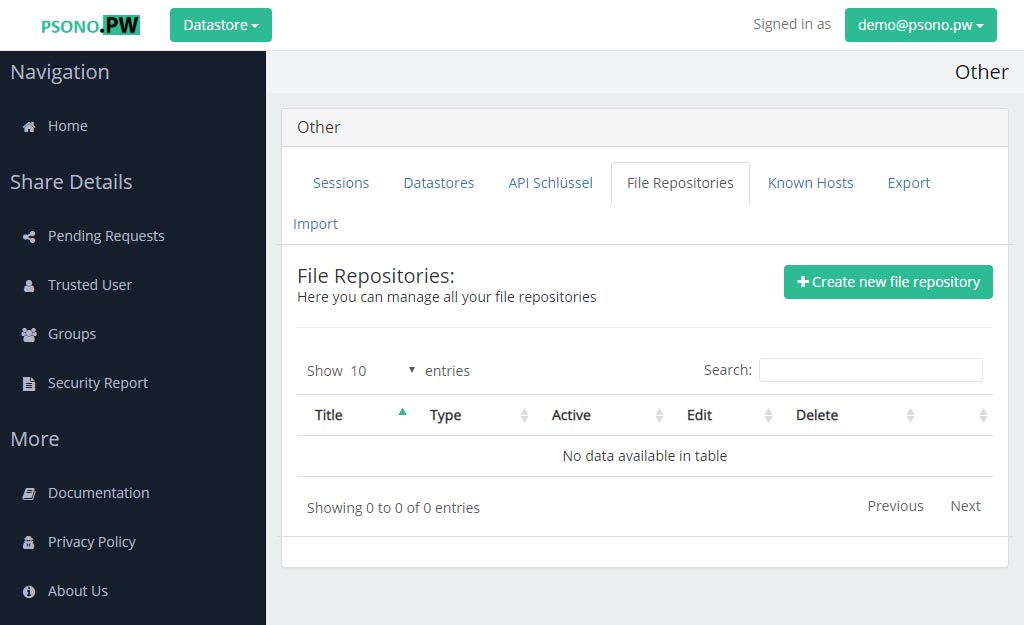 Configure the file repository
Enter a title, select "Other S3 compatible storage" as type and enter the other details for your s3 storage configuration.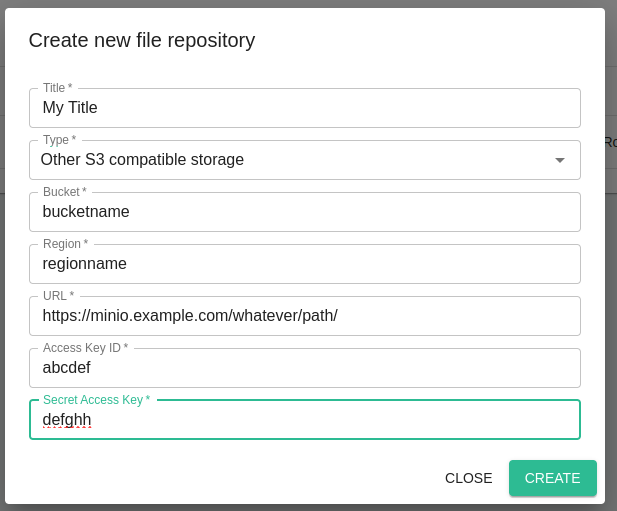 You can now upload files from the datastore to this file repository.